Midlands
Leicester Road, Market Harborough
To allow for carriageway works, Leicester Road will be closed between Bowden Lane and St Luke's Hospital for up to 9 days.
For the duration of the closure, the 44 will be on diversion;
44 Fleckney - The 44 will operate as normal from Fleckney, Great Bowden in to Little Bowden/Market Harborough, serving Market Harborough Rail Station, Market Hall and The Square and Bowden Lane as normal, but instead of the turning left onto Alvington Way, it will continue up Burnmill Way to Leicester Lane, turn left onto Leicester Lane to roundabout with Harborough Road & back on its normal route in to Foxton.
44 Foxton - The 44 from Foxton will operate the reverse of the above.
Bus stops missed: St Luke's Hospital and Airfield Business Park.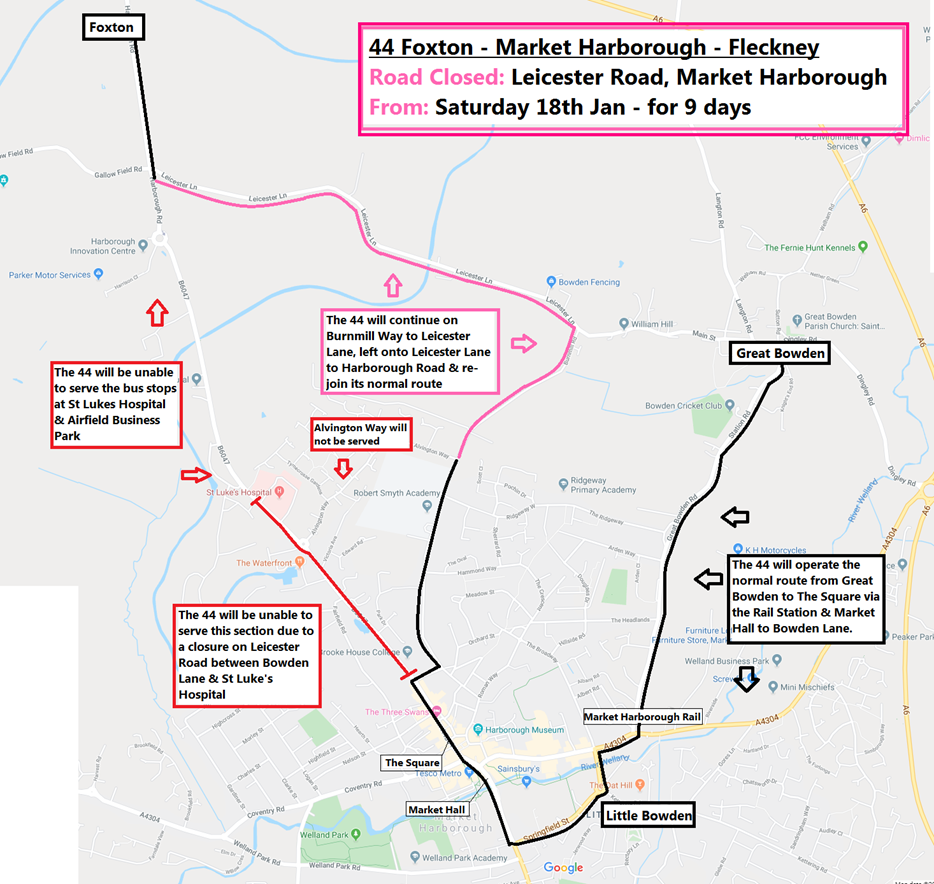 Affected Services:
44
From Saturday 18th - up to 9 days