South
Luton Road, Cockernhoe
Due to resurfacing works, there will be no through road in Cockernhoe.
Between 09:30 and 16:00 the 88 service will not serve Cockernhoe or Tee Green in either direction. 
The 88 service from Luton will operate as normal to Wigmore ASDA and back to Crawley Green Road, turn right onto Hedley Rise, right onto Colwell Rise, left onto Darley Road and re-join its normal route. 
The 88 from Hitchin, will operate the reverse of the above. 
Please note: The 07:15 School journey from Luton and the 15:45 from Priory School, Hitchin will operate the normal route.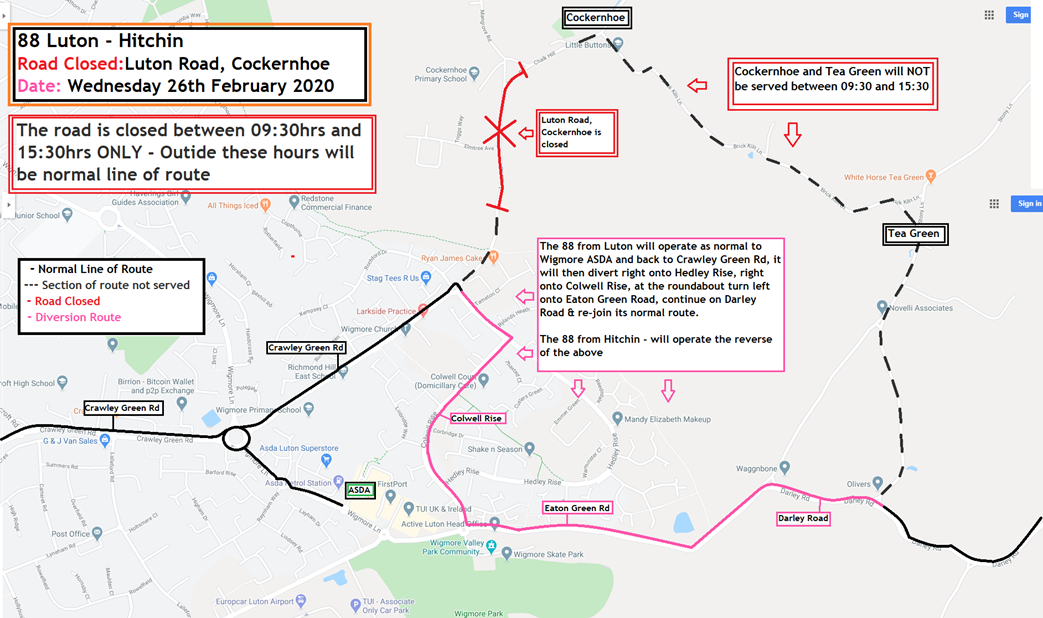 Affected Services:
88

88
Wednesday 26th February 2020