Midlands
Abbey Park Road, Leicester
Abbey Park Road will be closed Eastbound from Sunday 15th March, for approximately 18 months. 
The 54A services from Beaumont Leys - Will operate the normal line of route to Abbey Lane / Blackbird Road junction, but will be unable to turn left onto Abbey Park Road, it will continue over the junction on to St Margaret's Way, continue on St Margaret's Way to Burleys Way junction, turn left onto Burleys Way then turn right onto Abbey Street to Charles Street, re-joining its normal route in City Centre and Goodwood. 
The 54A from Goodwood and City Centre - Will NOT be affected by the closure and will operate the normal line of route in both directions. 
Bus stops missed: adjacent Abbey Lane, adjacent Swithland Avenue, adjacent Abbey Meadows, opposite Abbey Park and adjacent Abbey Park Street on Abbey Park Road & also the stops opposite Leicester College, adjacent George Street (o/s Aquis House) and Kingstone Stop on Belgrave Gate. 
Please note: Passengers who normally board on Abbey Park Road should wait at the stops on Abbey Lane or St Margaret's Way, or walk towards Belgrave circle and wait at the stop on Belgrave Road or Belgrave Gate for our 22A or 22B services in to City Centre.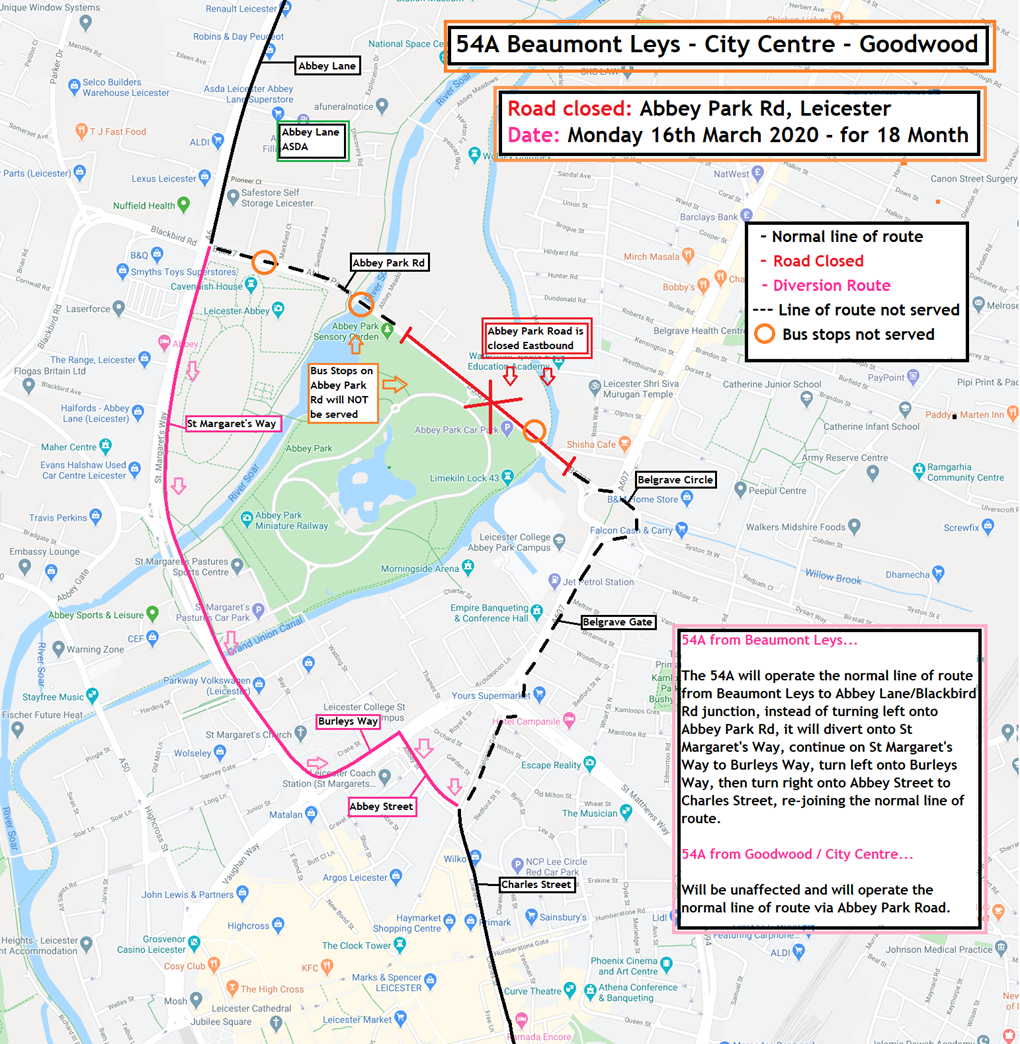 Affected Services:
54A
Monday 16th March 2020 - for 18 Months