Withdrawal of Carbonara in Leicester 07/08/2019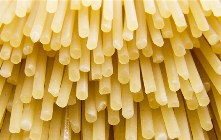 From 27th August 2019 we are really excited to be introducing new contactless ticket machines on our services in Leicester.  Customers will be able to pay for tickets up to £30 with contactless cards and mobile payment.  No longer the need to try and have the right amount of change to pay for your ticket!
Unfortunately, the new machines are not able to read our Carbonara Weekly and 10 Trip cards, and so we will not be able to continue to accept Carbonara in Leicester from 27th August 2019.  It also means that we will no longer be able to issue and accept 10 Trip Hopper Cards on the UHL service.
In preperation, we will stop allowing the topping up of Leicester smartcards from Monday 12th August 2019. 
The good news is that the M-Ticket Leicester Weekly is dropping to £13 to match the price saving of the Carbonara Weekly. We will also be introducing a 10 trip M-Ticket for £15 in the Leicester area, ...with the benefit of being able to pay online!
For more info, please call 0844 351 1120