Early Bird discount at our online shop.... 07/06/2019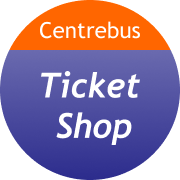 It gets really busy in our office during August and early September with lots of parents wishing to buy their tickets on our services for school travel.  To try and reduce the rush, we offer an Early Bird discount of 10% on any Home to Study annual passes purchased before 31st July.
Our most common purchased products are available from our online shop where you can see the full range of Home to Study products available online.  Home to Study tickets on our services for other schools and colleges may be purchased from our Customer Service team.  Call 0844 351 1120 for a quote.