Main Street, Greetham
For resurfacing works on Main Street, Greetham the RF2 will be unable to serve Main Street and turn at the Wheatsheaf in the normal way.
From Melton Mowbray - The bus will operate as normal from Cottesmore on Greetham Road towards Greetham, but will turn around at 'N Brook Close' and back on its normal route.
From Oakham - The bus will operate the reverse of the above.
The Bus stops on Main Street will not be served on this day.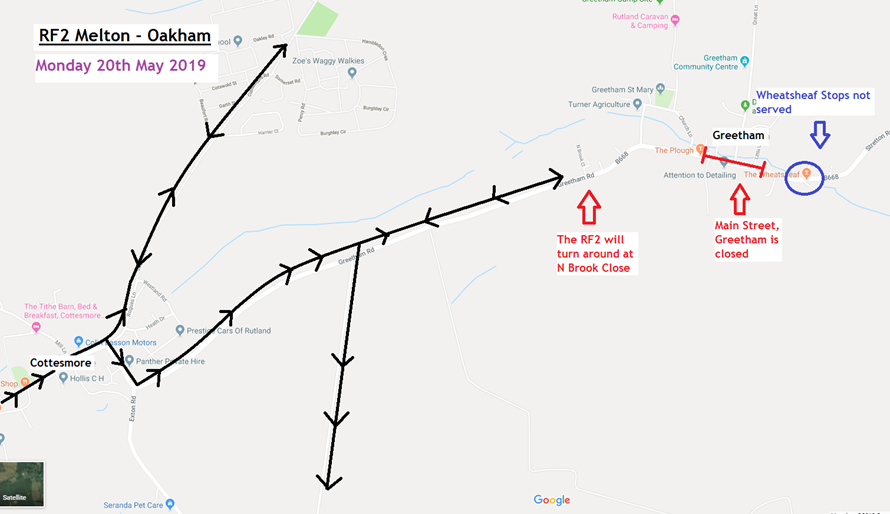 Affected Services:
RF2
Monday 20th May 2019