44 Gallow Fields Road
Road Closure: Main Street, Thorpe Langton
Monday 4th September to Tuesday 10th October 2023 
Service 44
Due to a closure of Main Street and Bowden Road, Thorpe Langton, the 44 will be on diversion. 
The 44 from Foxton and Market Harborough - will operate the normal line of route to Station Road, Great Bowden, but instead of turning right onto Langton Road, it will continue on Main Street, onto Leicester Lane, continue on Leicester Lane, turn right onto B6047 Harborough Road to the roundabout with McDonalds, take 2nd exit at the roundabout onto B6047 Melton Road, continue on B6047, turn right onto Thorpe Langton Road, left onto Church Causeway, back on its normal line of route to Fleckney. 
The 44 from Fleckney - will operate the reverse of the above. 
Please note: For the duration of the closure, the following stops will not be served; Welham Road stops, Great Bowden. The Lime stops and Bakers Arms stops in Thorpe Langton, and the Main Street stops in East Langton.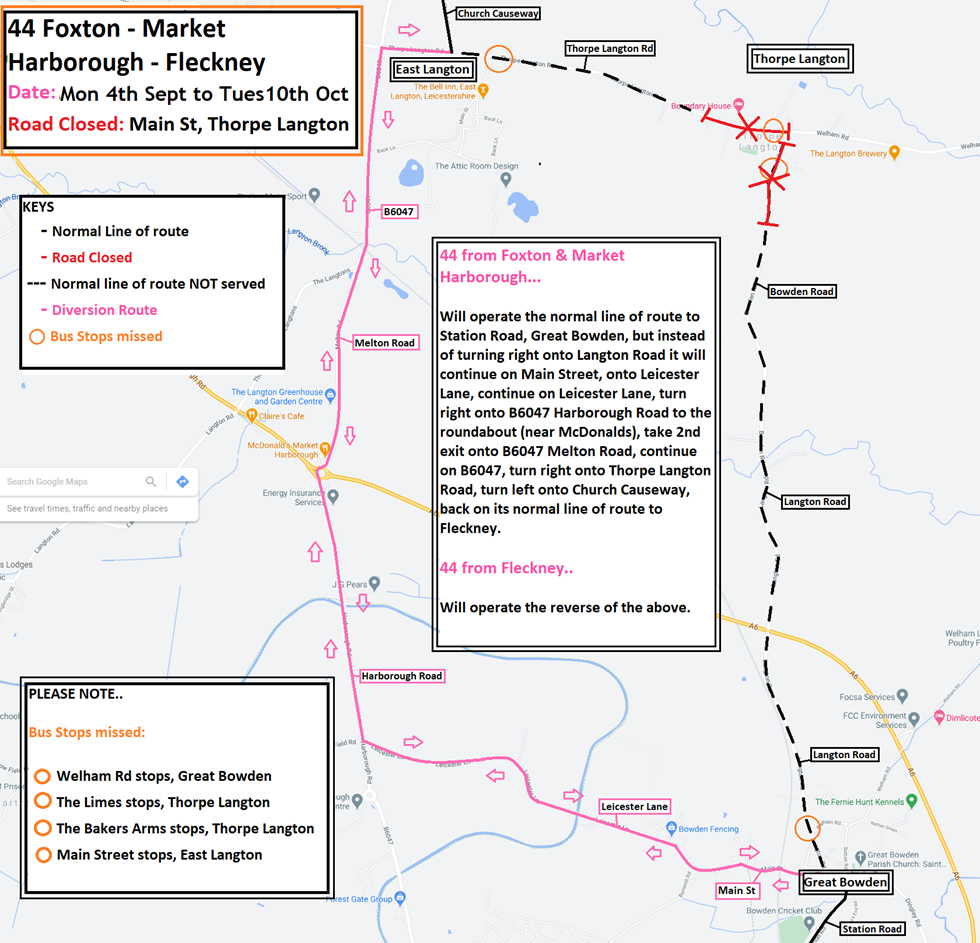 Affected Services:
44
Monday 4th September to Tuesday 10th October 2023