Avebury Avenue, Leicester
Due to a closure on Avebury Avenue, up to Milverton Avenue, the 154 will be on diversion; 
154 from Leicester - Will operate the normal line of route from the City Centre to Ravensbridge Drive, at the Blackbird Road cross roads instead of continuing over to Anstey Lane, it will turn right onto Blackbird Road, continue on Blackbird Road, veer left onto Parker Drive, left onto Somerset Avenue, re-joining its normal route at the Anthony Rd junction to Burnham Drive. 
154 from Loughborough - Will operate the reverse of the above. 
Please note - The bus stops on Anstey Lane & Avebury Avenue will NOT be served for the duration of the closure, we do apologise for any inconvenience caused.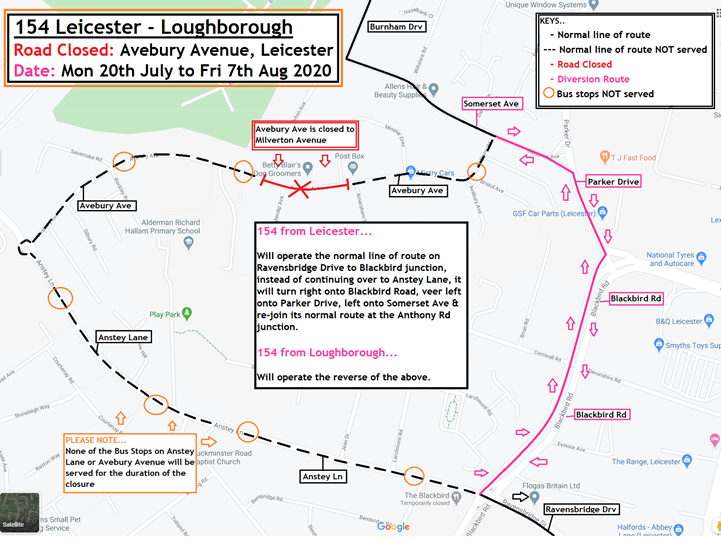 Affected Services:
154

154
Monday 20th July to Saturday 8th August 2020